In Their

Own Words

In advance of the launch of the WJP Rule of Law Index 2014, we asked leading global voices to share their thoughts on the importance of the rule of law and the World Justice Project's efforts to measure it.


Click the video to the right to hear from Bill Gates, Desmond Tutu, Thomas Carothers, Justice Hassan Bubacar Jallow, Beatrice Mtetwa, Beverly McLachlin, P.C., Jenny S. Martinez, and Petar Stoyanov.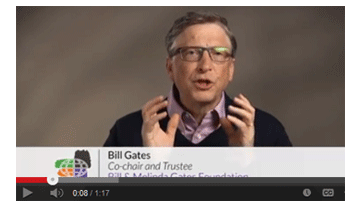 WJP Latest
"Effective rule of law helps reduce corruption, alleviate poverty, improve public health and...
READ MORE >
WJP Latest
This year's Davos rightly created some noise around the idea that businesses have an important role to...
READ MORE >
Eyewitness misidentifications and false confessions are the most frequently used types of evidence. They are...
Street Law Zambia (SLZ) believes that education is the central tool to empowerment. As WJP's Rule of Law...
There is widespread corruption in India, where anti-corruption laws are rarely implemented. A study conducted...
(Following is the first post in a two-part series on land rights and the rule of law, as shared...
For many Liberians living in the low-income, high-density neighborhoods of Monrovia, life is a...
Gulalai Ismail set up Aware Girls at the mere age of 16...